ICE Cloud for Oracle EPM & ERP
ICE Cloud seamlessly integrates with the Oracle EPM suite – both on-premise and in the cloud. ICE Cloud manages data, automates processes and ensures that the financial data and processes are always validated and compliant across all applications.
With built-in Application and Data Processing intelligence as well as sophisticated out-of-the-box error handling, ICE Cloud dramatically reduces development times and eliminates complexity. The result: maximum transparency of your financial data and processes between your Orcale EPM applications and an increased efficiency of your finance and accounting department, enabling your team to focus on what´s important: Business Strategy!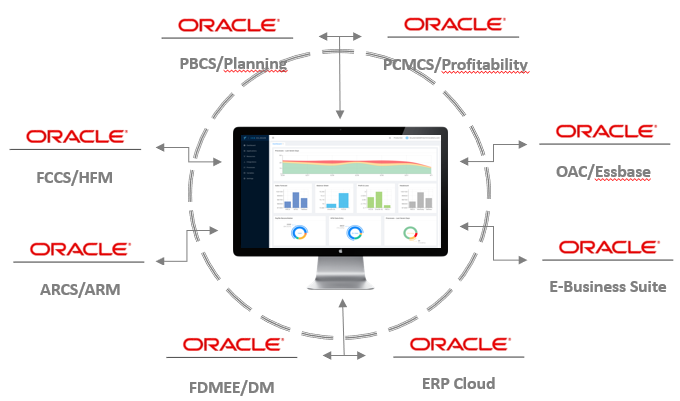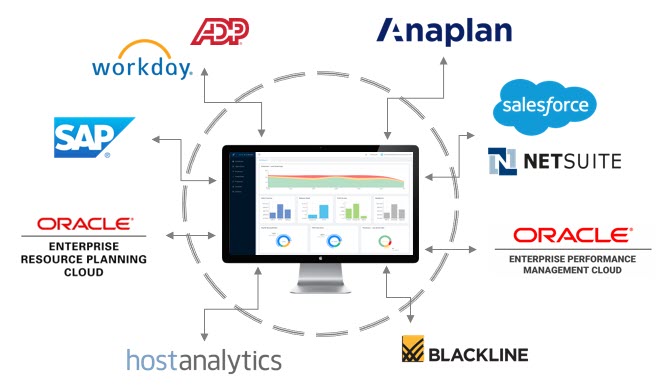 EPM & ERP Integration and Automation
ICE Cloud is your financial data managenent hub that integrates and manages your financial data of your financial systems environment. ICE Cloud Integrates and Automates all the leading leading EPM and ERP systems just by configuration. Integrations and Automations can be configured in minutes, giving you and your finance team the transparency and flexibility needed for a true digital finance transformation.
But that´s just the tip of the ICE berg! ICE Cloud provides out-of-the-box financial data reports incl. change logging and financial data validation making ICE Cloud your financial data integration and management cockpit that enables your business to stay focused and really only care about what´s important: Business Strategy!
BI & Collaboration
ICE Cloud gives you the option to integrate with leading BI-tools to ensure your financial data is always tracked, analyzed and under control.
On top ICE Cloud gives your finance teams the ablility to collaborate on financial data issues through leading collaboration platforms like slack and SharePoint.
No matter what, ICE Cloud ensures your data between your fincial systems is in sync. Utilizing ICE Cloud´s out-of-the-box reports and real-time notifications, ICE Cloud makes your team aware of any financial data issues in real-time.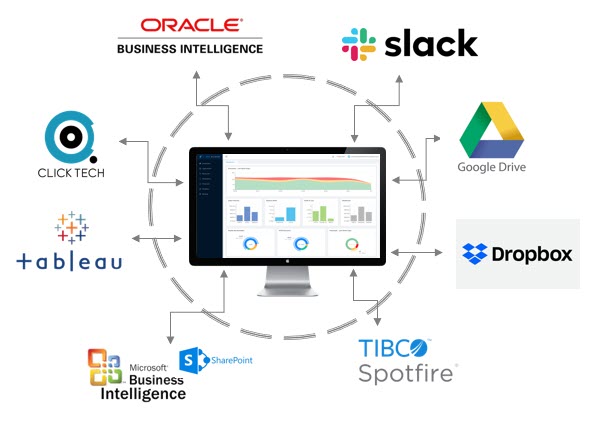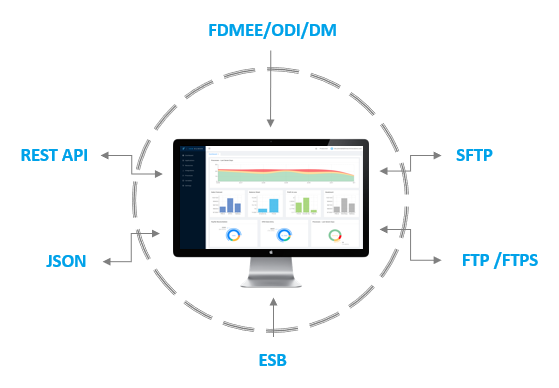 Integration Technologies
With ICE Cloud importing & exporting data from a variety of source and target systems becomes easier than ever before! The native and bi-directional data exchange between systems ensures that your data within your financial systems environment is always accurate and up-to-date – if necessary automatically scheduled daily over even near real-time!
ICE Cloud supports integrations through REST API, FTP/SFTP, JSON and – if wanted – integration through Oracle´s integration tools as well as leading ESB technology providers like Informatica, TIBCO, Software AG, Dell, MuleSoft and many more. Of course: all of this being configured within minutes and in the most transparent and efficient way!