Oracle EPM & ICE Cloud: THE solid foundation for your Digital Finance Transformation 
A Best-In-Class Enterprise Performance Management platform like Oracle EPM, combined with reliable integration processes and a high degree of automation, is the basis for efficient financial data management, enabling finance teams to focus on business strategy. Adding robust error handling and crucial audit information ensures that the audit and compliance requirements of your organization are fulfilled. This results in maximum transparency of your data and processes and increased efficiency of your finance and accounting department.
However, many organizations still rely on 100s of lines of custom code, flat files, disconnected systems and processes, as well as insufficient error handling and audit capabilities.
ICE Cloud seamlessly integrates with the Oracle EPM suite – both on-premise and cloud. The platform manages data, automates processes and ensures that the financial data and processes are always validated and compliant across all applications. With built-in Application & Data Processing intelligence and out-of-the-box error handling, ICE Cloud dramatically reduces development times and eliminates complexity – built in minutes without writing a single line of code.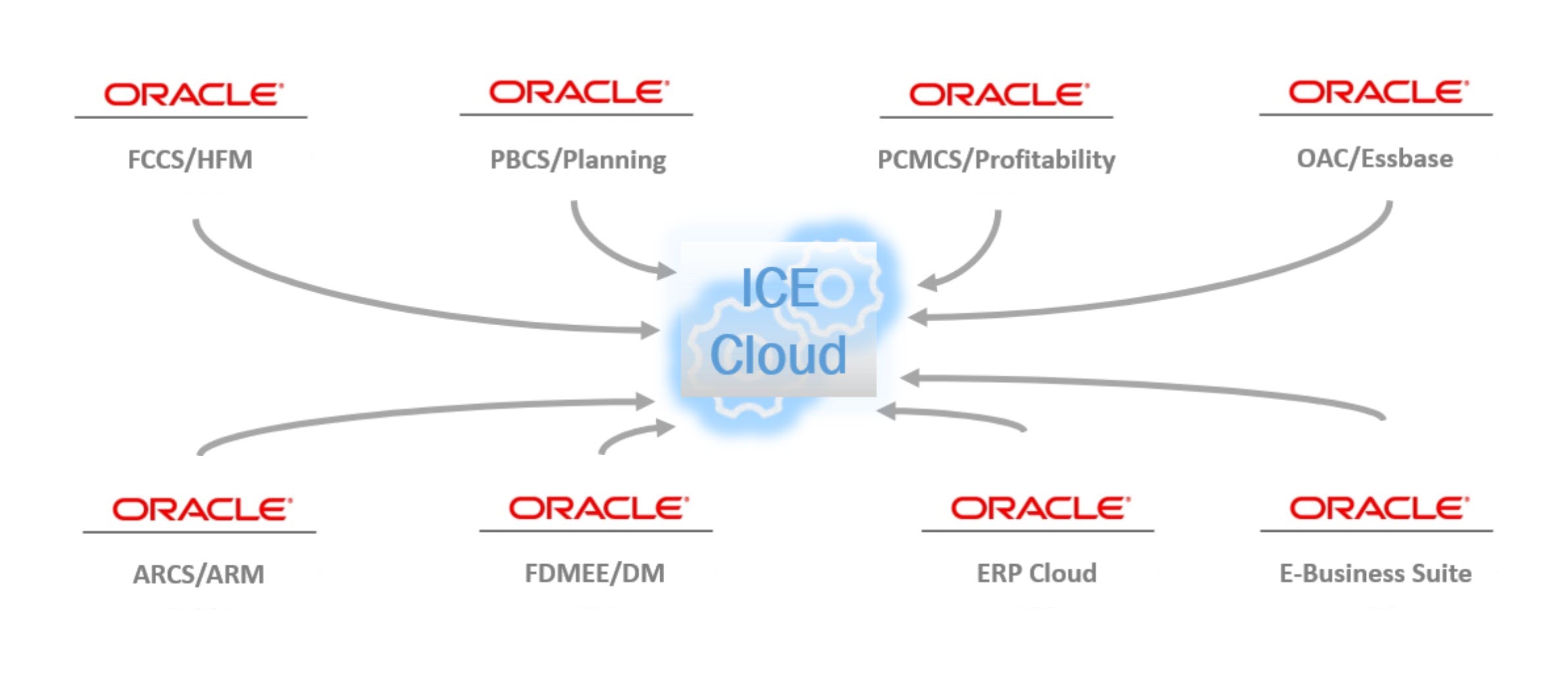 Integration beyond Oracle EPM
Since your organization's environment spans across many cloud and on-premise applications, ICE Cloud also integrates with many other ERP, CRM and Analytics applications, like OBIEE, Workday, Anaplan, Salesforce.com etc. Our integration approach ensures that integration is seamless, configurable via "Point & Click" and fully compliant.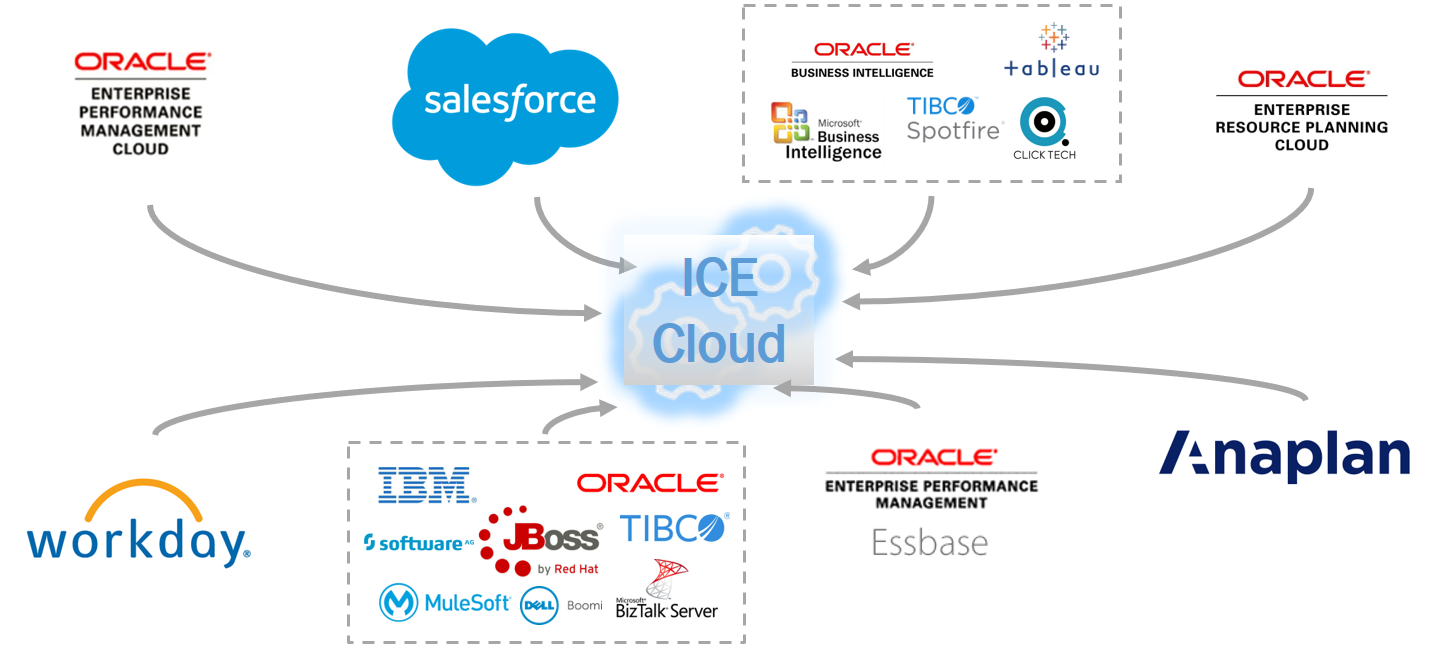 For more information please use the form below to contact us.